It's been a while since I've written anything here, but this cause is definitely worth it.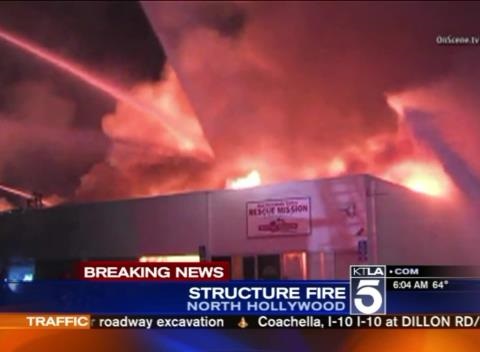 A few days ago a homeless shelter in the San Fernando Valley just north of Los Angeles was destroyed by fire. The shelter has done a lot of good in the community. It served over 35,000 meals last year alone, and many people were using their facility for transitional housing while they worked to get off of the streets.
Now those homeless individuals have lost even their temporary shelter.
The San Fernando Valley Rescue Mission is raising funds to rebuild their facility and continue their work to help the poor.
Would you please consider donating? Literally thousands of people will benefit if you do!
PLEASE CLICK THIS LINK TO LEARN MORE AND MAKE A DONATION.
Here is the coverage from the local NBC affiliate.
Watch here.
Thanks!